&nbsp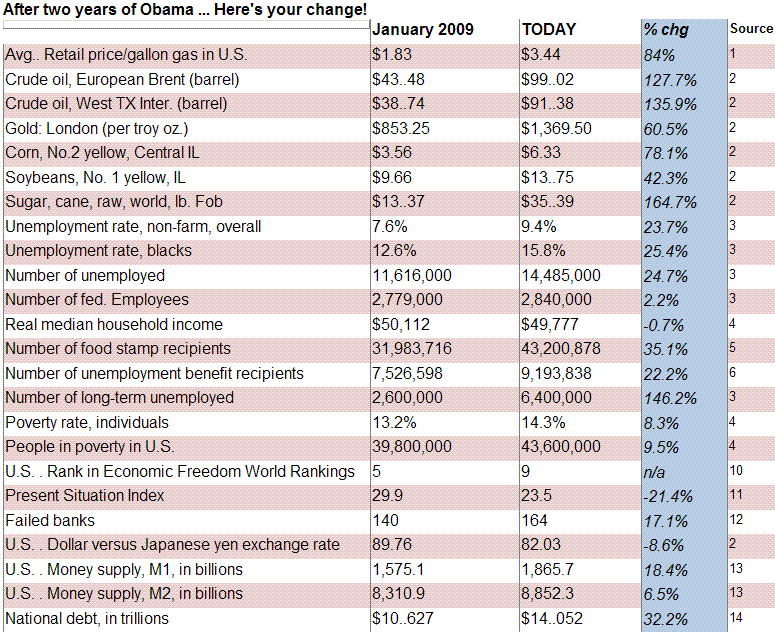 Just take this last item: In the last two years we have accumulated national debt at a rate more than 27 times as fast as during the rest of the entire history of US.
Sources:
(1) U.S. Energy Information Administration; (2) Wall Street Journal; (3) Bureau of Labor Statistics; (4) Census Bureau; (5) USDA; (6) U.S. Dept. Of Labor; (7) FHFA; (8)Standard & Poor's/Case-Shiller; (9) RealtyTrac; (10) Heritage Foundationand WSJ; (11) The Conference Board; (12) FDIC; (13) Federal Reserve; (14) U.S. Treasury

Примечание: в таблице приведены цифры трёх-четырёхмесячной давности. за прошедшее время многое изменилось к худшему...